3rd March 2023: Our Daily deLIGHT~6th Day-Knowledge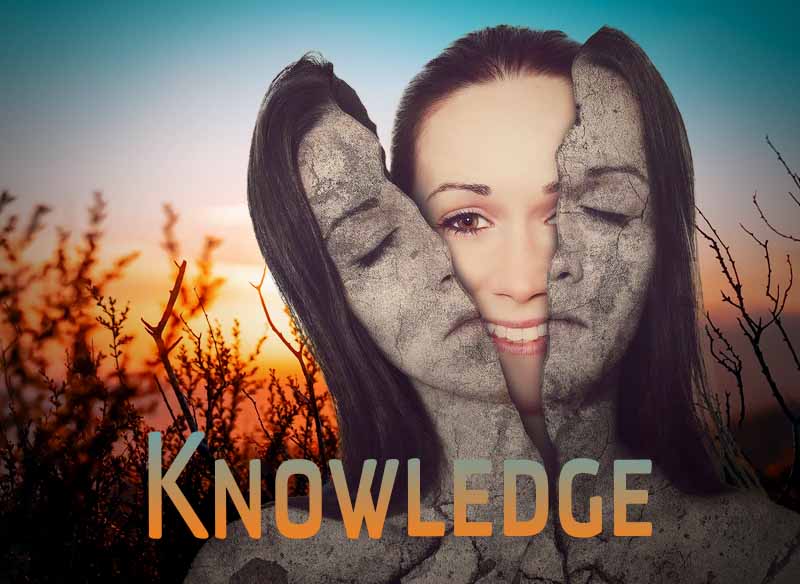 Knowledge
Happy Preparation Day for the weekly Shabbat!!!!  May it be filled with the presence of our King as we prepare to enter into Shabbat and worship of Him!!
Yeshua came in the spirit of reconciliation to reconcile mankind back to their Heavenly Father.  When we come to know Yeshua as Messiah this is what happens.  He who knew no sin became sin so that we would have a way to get back to Yah's original intent for His people…as we often say, to dwell in us and with us.  We, too, are to have a ministry of reconciliation back to YHVH.  We are to help others know that their Creator longs to be reconciled back with them, so much so that He sent His Son to die a brutal death and raised Him up into newness of life so that we, too, can be raised up in Him and be made new.  As we read and meditate today, may the Spirit of Knowledge make known to us on a deeper level, the reality of our recreation and reconciliation in Yeshua and the importance to lead others to be reconciled back to Elohim.      
2 Corinthians 5:11-21 says,
11 Therefore, knowing the fear of YHVH, we persuade men, but we are made manifest to Elohim; and I hope that we are made manifest also in your consciences.
12 We are not again commending ourselves to you but are giving you an occasion to be proud of us, so that you will have an answer for those who take pride in appearance and not in heart.
13 For if we are beside ourselves, it is for Elohim; if we are of sound mind, it is for you.
14 For the love of Messiah controls us, having concluded this, that one died for all, therefore all died;
15 and He died for all, so that they who live might no longer live for themselves, but for Him who died and rose again on their behalf.
16 Therefore from now on we recognize no one according to the flesh; even though we have known Messiah according to the flesh, yet now we know Him in this way no longer.
17 Therefore if anyone is in Messiah, he is a new creature; the old things passed away; behold, new things have come.
18 Now all these things are from Elohim, who reconciled us to Himself through Messiah and gave us the ministry of reconciliation,
19 namely, that Elohim was in Messiah reconciling the world to Himself, not counting their trespasses against them, and He has committed to us the word of reconciliation. [Reconciling us back to the Father since the separation in the garden with the first Adam]
20 Therefore, we are ambassadors for Messiah, as though Elohim were making an appeal through us; we beg you on behalf of Messiah, be reconciled to Elohim.
21 He made Him who knew no sin to be sin on our behalf, so that we might become the righteousness of Elohim in Him.
Paul is confirming what the prophets wrote concerning the truth that in Yeshua we become new creations, old things, i.e. our former lost selves separated from YHVH, no longer exists and we are now made new or fresh creations.  Re-newed and Re-creations if you will!!
Isaiah 43:18-19 says,
18 "Do not call to mind the former things, or ponder things of the past.
19 "Behold, I will do something new, now it will spring forth; will you not be aware of it? I will even make a roadway in the wilderness, rivers in the desert.
Isaiah 65:17-19 says,
17 "For behold, I create new heavens and a new earth; and the former things will not be remembered or come to mind.
18 "But be glad and rejoice forever in what I create; for behold, I create Jerusalem for rejoicing and her people for gladness.
19 "I will also rejoice in Jerusalem and be glad in My people; and there will no longer be heard in her the voice of weeping and the sound of crying.
May it be known today that we are created for gladness and rejoicing and this reality can be ours when we realize that reconciliation has happened when we have made Yeshua our Messiah, we are not who we used to be, we are made NEW!!!
Have a blessed and shalom filled preparation day!!!
Tammy
Courtesy of
River of Life Tabernacle
Tammy McLendon
Great peace have they who love Your law. Psalm 119:165a