3rd April 2021: Our Daily deLIGHT~7th Day-Fear of YHVH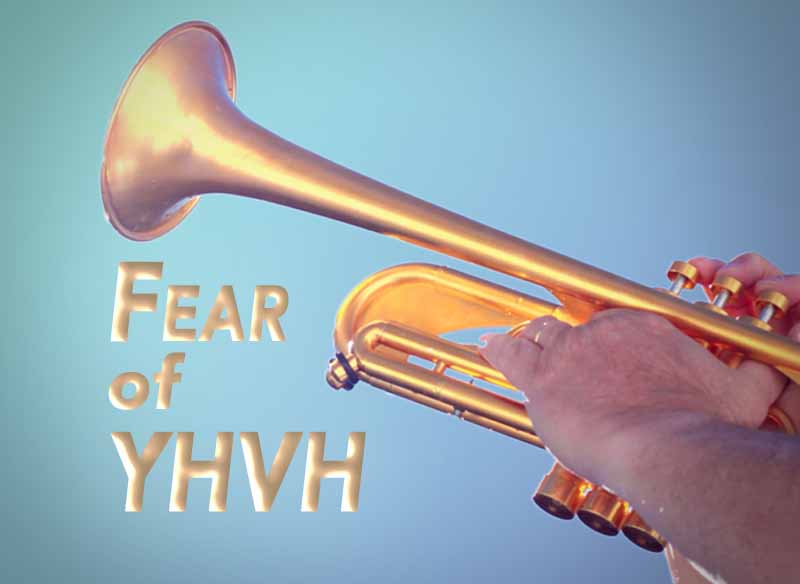 Fear of YHVH
Shabbat Shalom and Chag Sameach!! We look forward to gathering with the Treasured Ones today!!
Today we will continue looking at what the rewards, requirements and promises are for those who Fear YHVH. 
Psalm 47:1-9 says,  
​​1 O clap your hands, all peoples; Shout to Elohim with the voice of joy.
2 For YHVH Most High is to be feared, a great King over all the earth.
3 He subdues peoples under us and nations under our feet.
4 He chooses our inheritance for us, the glory of Jacob whom He loves. Selah.
5 Elohim has ascended with a shout, YHVH, with the sound of a trumpet.
6 Sing praises to Elohim, sing praises; sing praises to our King, sing praises.
7 For Elohim is the King of all the earth; sing praises with a skillful psalm.
8 Elohim reigns over the nations, Elohim sits on His holy throne.
9 The princes of the people have assembled themselves as the people of the Elohim of Abraham, for the shields of the earth belong to Elohim; He is highly exalted.
Psalm 97:7-9 says,
7  Let all those be ashamed who serve graven images, who boast themselves of idols; worship Him, all you gods.
8  Zion heard this and was glad, and the daughters of Judah have rejoiced because of Your judgments, O YHVH.
9  For You are YHVH Most High over all the earth; You are exalted far above all gods.
Great is our Creator and worthy to be Feared and Reverenced!!! As we allow the Spirit of Fear/Reverence to fill our lives the more drawn we will be to exalt in praise our heavenly Father and His Son Yeshua.  Our desire for Him will be vast and our joy full!!!  Until the feeling comes, may we reverence and fear Him regardless and watch how He manifests Himself in our lives!!      
May we have a joyful Shabbat!!
Tammy
Courtesy of
River of Life Tabernacle
Tammy McLendon
Great peace have they who love Your law. Psalm 119:165a