26th July 2020: Our Daily deLIGHT~1st Day-Wisdom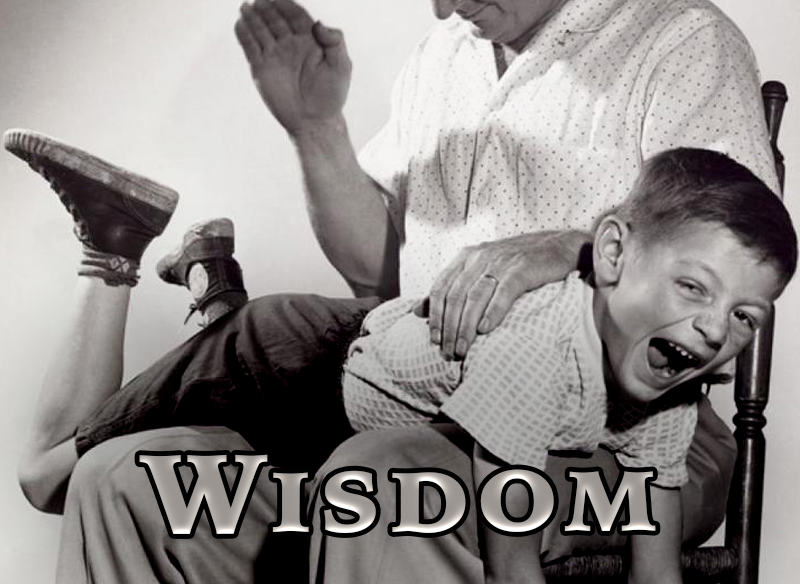 PHOTO VIA JUPITER IMAGES​
Wisdom
Our Daily deLIGHT~ 1st Day ~ Wisdom
Continuing from the "Thirty Sayings of the Wise" in the book of Proverbs, we will focus on "Discipline".  All discipline, whether it's for correction or order in our life, is profitable for us. We would be wise to submit to it.
Saying Number 12: Proverbs 23:12; "Apply your heart to discipline and your ears to words of knowledge."  In Colossians 2:1-5 we read where Paul is encouraging the congregation at Colossae saying, "1 I want you to know how much I am struggling for you and for those at Laodicea, and for all who have not met me face to face, 2 that they may be encouraged in heart, knit together in love, and filled with the full riches of complete understanding, so that they may know the mystery of Elohim, namely Messiah, 3 in whom are hidden all the treasures of wisdom and knowledge. 4 I say this so that no one will delude you with persuasive argument. 5 For even though I am absent in body, nevertheless I am with you in spirit, rejoicing to see your good discipline and the stability of your faith in Messiah."
Saying Number 13: Proverbs 23:13-14; "13 Do not hold back discipline from the child, although you strike him with the rod, he will not die. 14 You shall strike him with the rod and rescue his soul from Sheol." Proverbs 13:24 says, "He who withholds his rod hates his son, but he who loves him disciplines him diligently." This may seem like strong language, but if we will heed these words to discipline we will set our children up for a life bent toward obedience to the Heavenly Father as well as have a clear conscience that we've been obedient in raising our children. I remember as a young parent thinking if I did 1,2,3 I would be GUARANTEED a.b.c.  I clearly recall the day the Spirit spoke to my heart that "I'm to discipline and train my children because it's the right thing to do.  The results will be based on their choices." We give them the tools, but they have to use them.  Years ago I remember sitting on the corner of my couch, looking out the window up into the heavens praying about a parenting situation I was in.  I was feeling like a total failure because I wasn't getting the results I had expected to receive.  I remember praying, "What else can I do?  What I have done wrong?" It was at this point that I heard a profound statement that spoke sooooooo deeply to my heart and set me free to discipline with the right motive. (I have since heard the same exact words shared by others…His message IS the same and never changes!!)  The words were, "I [YHVH] was the PERFECT parent and put my children in a PERFECT setting (the garden of Eden) and they still rebelled."  The decision to obey the training is theirs.  Our decision to obey to train them is ours.  Both will be judged or rewarded by our Creator according to what we do.   
Saying Number 17: Proverbs 23:22-25; "22 Listen to your father who begot you, and do not despise your mother when she is old. 23 Buy truth, and do not sell it, get wisdom and instruction [Counsel] and understanding. 24 The father of the righteous will greatly rejoice, and he who sires a wise son will be glad in him. 25 Let your father and your mother be glad, and let her rejoice who gave birth to you." Verses like these are great to begin to read to your children so that they can gain the Wisdom of the Word while also learning that it's not just mommy and/or daddy wanting you to listen and be wise, but their heavenly Father desires it.  They may not fully grasp it in their minds what is being said yet, but their spirits will; and as they continue to be reminded of the Word, they will begin to understand it.
Hebrews 12:7-11 says, "7 It is for discipline that you endure; Elohim deals with you as with sons; for what son is there whom his father does not discipline? 8 But if you are without discipline, of which all have become partakers, then you are illegitimate children and not sons. 9 Furthermore, we had earthly fathers to discipline us, and we respected them; shall we not much rather be subject to the Father of spirits, and live? 10 For they disciplined us for a short time as seemed best to them, but He [YHVH] disciplines us for our good, so that we may share His holiness. [Isn't this an amazing result of discipline?!?!] 11 All discipline for the moment seems not to be joyful, but sorrowful; yet to those who have been trained by it [Allowed it to have its work in our lives], afterwards it yields the peaceful fruit of righteousness. [Peace that we're in right standing with YHVH]"
Everything in the natural shows forth the spiritual.  Therefore, when we apply the wisdom of the Word to discipline ourselves with Biblical healthy boundaries and teach our children to do so, it will affect our Spiritual walk and be pleasing to the Father!!!
Have a blessed and shalom filled day!!
Tammy
Courtesy of
River of Life Tabernacle
Tammy McLendon
Great peace have they who love Your law. Psalm 119:165a